Hello and welcome to this week's edition of The Neopian News Brief, your all-in-one summary of the headlines that are creating a stir throughout the world of Neopia. There's quite a bit of ground to cover, so let's get right to it...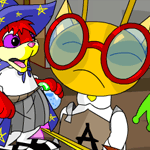 Our lead item continues to be the ongoing saga of the "Champions of Meridell." As we last left them, Lisha and her friends were on their way to the dungeon, while Jeran and King Skarl discussed "matters of utmost urgency." When the sixth installment was unveiled on Wednesday, a trio of hideous baddies burst through the window, furiously attacking the guards. Having made short work of the overmatched Draiks, the evil beasts trained their eyes toward our heroes. However, thanks to their mysterious powers, the champions of Meridell dispatched of these wicked foes, and proved their mettle to the guards. Now, as a meeting with King Skarl seems imminent, maybe we'll find out who's responsible for the attack...

Speaking of Meridell, it's been quite a week for Ixi fans. On Tuesday, the Toy Shop and Chocolate Factory joined forces to produce four new Ixi items. Now, you can get strawberry and lime Ixi pops, as well as Faerie and cloud Ixi plushies.

Then, on Thursday, a quartet of Ixi weapons were released. Watch proudly as your Ixi heads into the Battledome sporting an Ixi battle gem, or an Ixi indestructable helmet, blade or shield. Okay, so they're not really indestructable, but nonetheless, the are pretty cool...

In other Meridell-related news, this past Thursday also marked the debut of the Illusen Faerie doll. Now, you can show your admiration for Meridell's favourite Faerie by picking one up. Be warned, however, that finding one of these in the Toy Shop is going to be nearly impossible, so you might want to set aside a large sum of NP and hope to pick one up on the secondary market.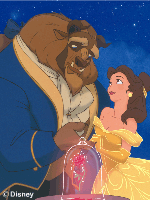 Also making news this week was the arrival of two new sponsor games, Toaster Strudel Bakery and The Table of Enchantment. In Toaster Strudel Bakery, the object of the game is to catch the strudels in your toaster, then earn points by eating them once the strudels are finished toasting. The other new game, Table of Enchantment, is based on characters from the film Beauty and the Beast. Help Cogsworth, Mrs. Potts, or Chip navigate their way past the candles in an effort to break the spell and save the enchanted rose.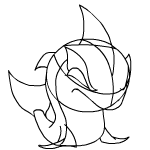 In what's becoming an increasingly common occurrence, this week saw three more species added to the How to Draw section. On Monday, Neopia's aspiring artists were pleased to find that they could now learn, step-by-step, how to draw a Jetsam. Then, on Thursday, Jetsams were joined by Peophins and Techos as the newest members of the How to Draw family. Hurray!

Stamp collectors rejoiced on Wednesday, as a trio of stamps dedicated to Neopia Central were unveiled. This latest batch depicts the Wishing Well, Money Tree, and Hubert's Hot Dogs. Given these stamps' modest rarities (all three are between sixty and seventy), it might be wise to hold off on buying them until their cost has dropped some more. After all, stamps with similar rarities, such as those depicting Fetch! and the Esophagor, are going for 15-20 thousand NP less than stamps of Hubert and the Wishing Well.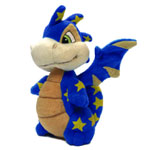 On the merchandising front, Tuesday marked the announcement that Starry Scorchios would be making their way to Limited Too on October 12th! Not only will there be plushies, but stickers and notebooks as well. And, as a reminder, many of the Claire's stores in the US will be receiving White Doglefox plushies throughout the next week, so when you're out and about be sure to look for those, as well.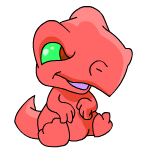 As Friday rolls around, the time has come to celebrate the arrival of Grarrl Day (Poor Petpets! Last week was Skeith Day, this week is Grarrl Day... what's next, the annual Turmaculus barbecue?) Anyhow, as the festivities wore on, a bevy of special treats were in store for Grarrls. Along with the usual array of baked goods, books and Battledome weapons, four new Grarrl paint brush styles were premiered (skunk, spotted, checkered and baby), along with three new items from the Grooming Parlour. Grarrls were also featured in a trio of NeoGreetings, as well as this week's Pet Spotlight and Caption Contest... you go, Grarrl!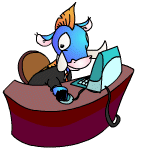 Now it's time to take a look at today's financial headlines from the floor of the exchange. After posting three consecutive gains and climbing past the thousand-point mark, it seemed like the economy was poised for an extended bull run. However, this week it all came to a grinding halt, as the Neodaq put up a big fat seventy-three point loss for the week.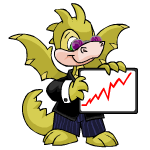 Leading the way among the losers, surprisingly, was Kacheek and Sons Landscaping. After being dropped for a thirty-one point loss last week, many expected that they'd rebound and get back to around ninety NPs a share, where they'd been the week before. However, KSON shares continued to plummet, falling another twenty-three points, and now it seems that the heights that they achieved just two weeks ago are now but a distant memory.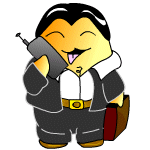 Another company whose hopes have gone up in flames is BOOM! Boom Boxes, who were touting a "return to glory" after last week's surprising thirty-one point gain. However, BOOM! was another victim that found themselves in the clutches of this new bear market, losing fifteen points and falling all the way back to thirty-five NPs a share.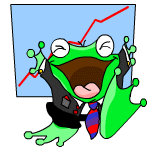 Despite the demise of their closest competition, The Neopian Auction House continued chugging along, slipping only a single point and remaining above the two-hundred point mark as the week draws to a close. Still four times as valuable as any other company on The Big Board, some analysts think that a lack of competition could cause TNAH to get lazy, and account for their own undoing. However, at this point it seems unlikely...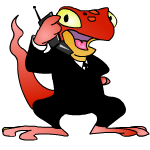 If there is to be any competition on the horizon, at this stage it would most likely come from Mynci Imports, who looked strong in picking up another twenty points a share, to round out the week at fifty-seven NPs. However, many analysts are quick to point out that, like Lupe Consolidated and Kacheek and Sons before them, MYNC will most likely stumble long before mounting a credible threat to The Neopian Auction House's dominance. I guess we'll just have to wait and see....