Hello and thank you for dropping in as we present the latest edition of The Neopian News Brief, your weekly summary of everything that's been happening in Neopia. There have been plenty of exciting new releases during the past week, so let's get started!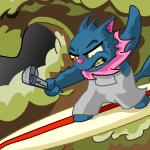 Our lead item this week is the arrival of Sewage Surfer, a new puzzle game that's got all of Neopia buzzing. For years, the Neopian sewage system had been left to decay and fall apart. Now, unless Matt the Wocky can succeed in making some major repairs, Neopia will be flooded with sewage... eww!!! Help Matt repair the pipes and keep Neopia clean and safe from the stench of the sewers!

After splashing about in the Neopian sewage system, your pets will surely be needing a visit the Grooming Parlour. While you're there, you'll notice that four new brushes and combs were released this week.

Along with our favourite, the soft rainbow brush, the Grooming Parlour has also stocked floral and golden moon combs, as well as cloud paddle brushes. Hurry up and get yours while you can!

Speaking of rushing out to pick up an item, on Tuesday the Smuggler's Cove released an extremely limited supply of cake bombs. These combustible confections are a tasty mix of explosives and cream that will whet your opponent's appetite as they writhe in pain. Like all Smuggler's Cove items, the debut of these cakes was an immediate success, selling out rapidly.

The discovery of Meridell appears to have been quite an inspiration to Neopia's scribes, as scores of new books relating to this medieval land have been rushed into print. On Tuesday, a quartet of Meridell titles, including The Royal Treasure Collection and Potato Counting For Beginners were released.

Those titles were joined on Thursday by four more releases, which included The Medieval Dictionary and the funfilled favourite Tis Be Harvesting Time. So then, if you haven't spent all of your NP at the Grooming Parlour, feel free to swing over to the Book Shop and pick up a book for your pet!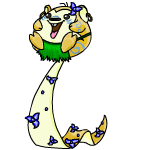 Since Meerca Day fell on a weekend this year, it was decided that the festivities would begin on Friday... hurray! As always, Meercas got the royal treatment on their special day, receiving the typical array of Battledome treats, baked goods and books. However that wasn't all, as Meercas also got two new paint brush styles (spotted and island), as well as a special feature in the Art Gallery. Yay, Meercas!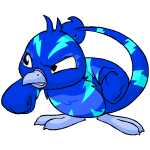 Speaking of Neopets with new paint brush styles, Meercas weren't the only ones who got lucky this week, as a staggering array of brand new looks were unveiled. The rush to the Rainbow Pool began on Monday, as Pteris became available in rainbow and electric motifs. On Tuesday, the island Ixi got its release, only to be followed by starry Draiks and cloud Skeiths on Wednesday. Then, on Thursday, brown Kyriis became available for the first time.

When you toss in the two new Meerca styles, that's a total of eight new looks this week... not too shabby! Not to be outdone, the Petpet Puddle also received some good news this week. On Wednesday, Fungree owners were allowed to get in on the action, as three new Fungree paint brush colors (purple, green and blue) made their debut.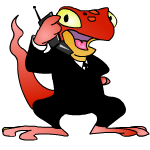 Now, let's take a look at the world of finance by checking today's headlines from the Neodaq exchange. After stopping a three week skid with last week's forty-point climb, this Friday found the Big Board down again, by fifteen points. Leading the way, once again, is BOOM! Boom Boxes, whose shares fell another twenty five points.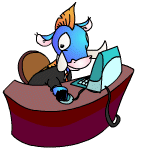 This is the third time in the last four weeks that BOOM! has been the week's biggest loser, as their shares have fallen to a relatively humble eighty two points a share. For the first time since the week of March 29th, the most valuable stock in Neopia is not BOOM! When trading opened on Friday, shares in The Neopian Auction House had climbed to eighty-four NPs, making them the most valuable commodity on the Big Board.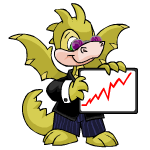 Despite this recent turn for the worse, there have been a few companies who've managed to post some decent gains during the week. Leading the way was the Confederation of Fish Lovers, whose stocks nearly doubled, jumping from sixteen to thirty NPs. Also having a strong week was The Shoyru Company, who not only saw their value rise by 5 NP, but also managed to resume trading after climbing back over 15 NPs a share.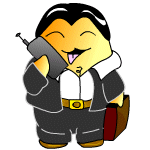 On the other hand, even though two companies were able to get over 15 NPs and trade again, there were five companies that fell into limbo by dropping below 15 NPs. So then, could it be that this latest decline is just a temporary setback, or does it prove that last week's strong showing was nothing more than a fluke? Only time will tell....