Hello and thanks for joining us as we present this week's edition of The Neopian News Brief. It's been a busy week, with lots to cover, so let's get started!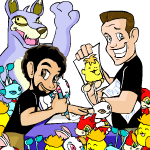 Our lead story this week is the very special arrival of NeoPets in Singapore. That's right, on Saturday, June 8th (between 10am and 9pm) NeoPets will be in Singapore! For one day only, you'll be able to swing by the myEPB book store in Suntec City and pick up some supercool NeoPets merchandise. You'll also get to meet two of the NeoPets staff artists, Anthony and Keith. The first thousand people will receive free packs of stickers with Rare Item Codes enclosed, and word even has it that there'll be a blue Lupe stopping by, so Chias beware!

Another story making waves lately has been the debut of two new weapons in the Hidden Tower. By wielding the dreaded radish bow, you'll be saying to your foes, "this is no 'friendly' match, this is personal!" Hmmm, at two million NPs, that's a pretty expensive way to make a statement...

To the horror of painted and limited pets everywhere, Wednesday also marked the premiere of the dreaded Chia Flour sack. That's right, just the threat of a sprinkle from this mighty weapon is sure to send your fire Tonu and Faerie Krawks running for cover!

In other Battledome news, Wednesday also saw the Smugglers' Cove release the mighty attack pea. There's nothing mushy about this new weapon! However, given its extreme rarity, the purchase of an attack pea is sure to cause severe trauma to your bank account...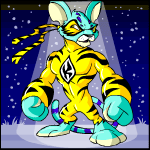 Neopia has also been buzzing about the recent arrival of "Defenders of Neopia." Similar to a sort of Battledome "Better Than You," the object of the game is to come to the defence of a poor Neopian who's found themselves in a bit of a spot. By taking up the challenge and exacting revenge against various Battledome baddies, contestants can earn a shiny new trophy for their display. Pretty cool, huh?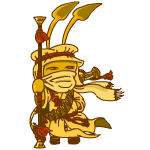 One of last week's big stories was the opening of two new shops in The Lost Desert. Thanks to the immediate success of the Pottery and Battle Supplies Shops, both stores rolled out a new shipment of stock this past week. On Tuesday, Osiri placed four new items (the delicate terracota jug, desert Blumaroo sculpture, hand painted pot, and terracota lamp) on her shelves. The following day, the Battle Supply shop loaded up with a few new weapons of its own, including a pocket-sized Lost Desert dagger that's sure to come in handy when you need it.

Also arriving this past week was the new Petpet Spotlight contest, whose inaugural winner was a cute little Doglefox named Moondrops. From now on, every Wednesday NeoPets will be featuring a profile of one very special Petpet. So, if you think your little one has what it takes to win, send your pictures and stories here. Should your Petpet win, you'll even get a super sweet trophy for your cabinet. Not too shabby...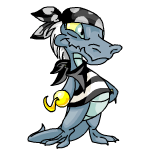 In our previous news brief, we mentioned that a wave of pirate pets were sure to be reaching shore in the near future. Well, true to form, this week marked the premiere of two more pirate pets, as Friday's release of the pirate Poogles was preceded two days earlier by the debut of new pirate Krawks. Now that these two pirate species have lowered the anchor and settled in, we're sure that in the weeks to come they'll be followed by even more hornswagglin' stripeys...

Another story that made news this past Friday was the arrival of a whole new batch of garden items. Wanna liven up your garden some swirlypop plants, or take a walk on the wild side with some extra wild orchids? Or maybe the irreverence of a garden full of silly daisies is more your style? If that's the case, then head on down to the Neopian Garden Centre today!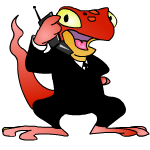 Now it's time to take a look at the stories making news in the world of finance. After dropping ninety points and falling all the way to 741 last month, the Neodaq has roared back by posting a gain for the third straight week, rising another fifty-three points to climb all the way back up to 852. Leading the way was Balthazar's Faerie Bottling, whose shares doubled in value, jumping twenty-nine points and going from twenty-five to fifty-four points in a little under a week.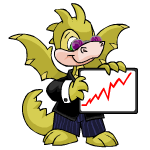 Also showing an amazing amount of vitality has been BOOM! Boom Boxes, whose shares rose another twenty five points this week. For weeks now, analysts have been predicting that BOOM's shares would stagger and return back to normal. However, they've managed to defy all the odds, and are now worth nearly three times as much as any other company on the Big Board. Having posted gains an incredible ten out of the last twelve weeks, BOOM has been on a phenomenal run that saw the company's value go from nineteen points a share on March 15th, all the way to where it stands today, at an unbelievable 155 points a share.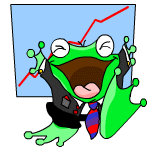 However, not everybody's been as lucky as BOOM lately; a number of companies showed significant losses for the week, as eight more companies managed to slip below the dreaded 15 NP mark. This now brings the number of companies below 15 to a perilously high total of thirty, which means that there are only sixteen companies left actively trading on the exchange.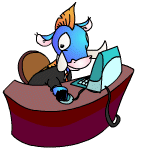 So then, with the Neodaq seemingly on the rebound, how is it that so many companies are doing so poorly? Could it be that the Neodaq is turning into a place where a handful of companies control all the wealth and power, and everyone else is left out in the cold? Will emerging companies like Neggwork Commerce and Balthazar's Faerie Bottling join BOOM! Boom Boxes as the leaders of the new Neopian economy, or will they turn out to be mere flashes in the pan? Only time will tell....