Welcome to the latest edition of the Neopian News brief. There's a lot to talk about, so let's get right to it.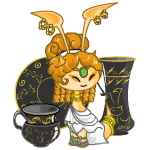 Our lead story this week is the recent unveiling of two new shops in The Lost Desert. First up is the grand opening of Osiri's Pottery Shop, which is sure to have interior decorators drooling throughout Neopia. After all, no NeoHome would be complete without a set of Osiri's fine ceramic sculptures and earthenware, so hurry to her shop and get some while you can!

The other store opening its doors this week is the new Battle Supplies shop. Chock full with an arsenal of staffs, sceptres and scimitars that have been gathered from the four corners of the Sakhmetian empire, this is THE place to pick up a bargain that's sure to leave your Battledome foes quaking in the dust!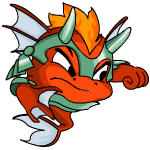 In other late-breaking news, we've just learned that the whirlpool over Maraqua has come to a stop, revealing what appears to be the last remaining wreckage of Neopia's once-great underwater metropolis. Hopefully, at some point in the future, a team of explorers will decide to venture down into this barren, aquatic wasteland. Then, at long last, Neopians will finally come to understand what REALLY happened...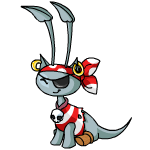 Also in the news this week is the debut of Neopia's first wave of pirate pets. Pretty soon, you'll be able to magically transform your docile little darling into a scurvy swashbuckler. After last week's landslide victory, Tuesday marked the premiere of the pirate Aisha, who comes complete with earrings, a pegleg and eyepatch. Arr! Keep an eye out for more pirate pets, as they're bound to be storming the shores of Neopia in the weeks to come...

Another story that's creating quite a stir is the Toy Shop's new batch of Faerie snowglobes. Just give 'em a good shake, and suddenly your favourite Faerie will be surrounded by a glistening whirl of shimmering snowflakes.

Right now, there are four types of Faerie snowglobes: Fire Faerie, Water Faerie, Space Faerie and Faerie Queen (hmm... no Snow Faerie?!?). Given the stunning popularity of this initial release, subsequent sets of snowglobes are almost certain to follow.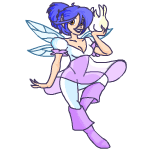 In other Faerie toy news, Wednesday saw the arrival of the Tooth Faerie doll. However, before you go getting all excited, just remember; your chances of finding one at the Toy Shop are about as good as the odds of catching the real Tooth Faerie slipping a few NPs under your pillow. If the current value of the other Faerie dolls is any indication, then it's gonna take a lot of Kiko Match to save up enough points to add her to your inventory.

In even more toy-related news, Friday marked the debut of the Jelly Chia plushie. However, you're not gonna find one of these by hanging out in the Toy Shop... to get your hands on a Jelly Chia, you'll have to fork over a million and a half points at the Hidden Tower. You DO know where the Hidden Tower is, right?

It looks like the Grundo Chef's been busy lately, dusting off his oven mitts and whipping up four new treats. Swing by the Space Food Shop, where the shelves have been stocked with planet pops, x-29 sub-orbital cups, gaseous moonpies and milkyway shakes...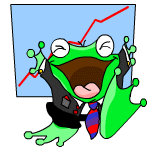 It's now time to take a look at this week's financial headlines. After bottoming out two weeks ago at 741, the Neodaq has posted a gain for the second week in a row, climbing all the way up to 799. Leading the way during this latest economic resurgence was Yippee!, whose shares climbed a whopping twenty-two points, starting the week at twelve, and jumping all the way up to thirty-four NPs a share.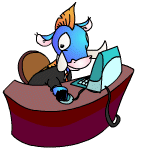 Another company going from rags to riches this week was Mynci Imports which, like Yippee!, entered trading this week at a share value of under fifteen. However, despite the success of companies like Yippee! and Mynci Imports, there were still a number of companies that ended up posting losses. Among this week's biggest losers was Shoyrux, whose value fell from 25 NPs all the way down to a meager ten points a share.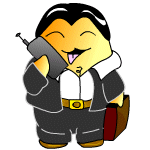 Shoyrux was just one of six companies that fell into limbo, dropping below the dreaded 15 point mark, bringing the total number of companies under 15 NPs to twenty five, out of a possible forty-six companies being publicly traded on the Neodaq. So then, is this sudden two week surge a sign of better times ahead, or is it just a momentary break during one of the longest and most perilous bear markets in recent memory? Only time will tell....