Fellow Neopians, wondering what's been going on in Neopia in the past week? Wonder no more! Welcome to this week's installment of the good old reliable news brief.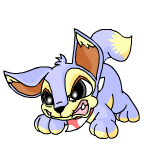 Run for your lives, they've got rattles! They're drooling! It's the invasion of the baby Neopets! With the arrival of the baby paintbrush, many of Neopia's residents are going back in time via the Fountain of Youth - erm, the Rainbow Fountain. Last week, Moehogs, Chias, Skeiths and Aishas returned to their diaper days. This week, on Monday, Peophins joined in on the craze, followed by Acaras and Blumaroos on Tuesday, then Usuls, Shoyrus and Lupes on Wednesday.

In other paintbrush news, the results of the second paintbrush vote came out on Tuesday. The pirate paintbrush won, having earned a whooping 194,375 votes. Watch the high seas, me hearties. Argh, hooks and patches off the starboard side!

Hey, where did all this toast come from? The Neopian Bakery has whipped up an assortment of scrumptious slices for all Neopians to enjoy. Toasty jam surprise anyone? Anyone?

Okay, well, what about food as weaponry? Beware the asparagus. The asparagus dagger and bagguss bomb were released Thursday. Produce has never been more deadly.

Koi Day celebrations began early this year. Marking the occasion, Koi were treated to some goodies like Koi Flakes, the yummy but nutritious breakfast of the mighty, and books like Koi Beauty Tips, to keep your Koi looking, well... beautiful.

Good ole Cap'n Threelegs gave out free training, of course, to all Koi. How about those new Koi Battledome items? Check out that Koi Battle Net. Your Koi can catch their opponents and their dinner with one handy item. Neat! Go, Koi, go.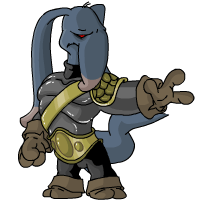 What vile, repulsive, Grundo-enslaving, Sloth-loving coward just came out of hiding to fight Neopians in the Space Arena? Why, look, it's our old enemy Commander Garoo. Boo, hiss, indeed. Bad-mouthing aside, whatever nasty skills and dirty tricks this soldier has up his gloves will surely make him a formidable opponent. After all, you don't rise through the ranks of Dr. Sloth's army by helping injured Petpets cross the street.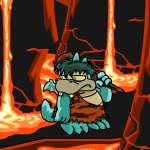 What else is new? Well, played Volcano Run yet? The newest game pits Glubgar the Tyrannian Scorchio against fireballs, boulders, and moving stone platforms. Fly for your life, young Glubgar! Watch out for that - ouch! Ah, well, he'll get 'em next time. This perilous flight through flame and rock is sure to keep you on the edge of your stone chair. Better maximize the screen!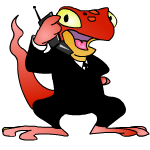 Now for the stock report. After last week's ninety-point nosedive, the market seems to have made a meager recovery of twenty-six points. Wow, way to go Neodaq. Analysts are crossing fingers, hopping on one foot, and performing other such superstitious rituals in hopes that the economy continues to improve. The biggest winner this week was the Auction Genie, who increased a healthy sixteen points to close at twenty-two. Other stocks that increased had more moderate gains, averaging about six points, such as BOOM! Boom Boxes and Alien Aisha Vending Co.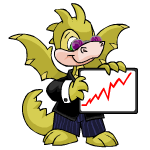 Stocks that decreased also went down by an average of six points, and these included the Presidential Palace and Dice A Roo Industries. With Neopians eager to decorate their NeoGardens themselves, last week's sufferer Kacheek and Sons Landscaping also continued to drop, falling under fifteen points. The number of total companies under fifteen points remained stable at twenty-five companies, compared to last week's twenty-four. Here's to hoping that the market pulls itself together and starts snorting and charging again...