Editorial
Does anyone ever really get anything from the Money Tree?
Yes, there are thousands of people everyday that feed their pets, earn Neopoints or if they are really lucky get a rare items from the Money Tree. Exactly what is given out depends on what has been donated, you just have to be fast if you see something you like!
When will you be able to beautify your pet at the Neopian grooming parlour?
Never, the grooming parlour is a shop, it sells equipment and supplies to give to your pet.
Are the items in the Hidden Tower also half-priced on Half-Price Day (3rd of each month)?
No, unfortunately the faeries in the Hidden Tower are blissfully unaware of special events in the rest of Neopia, including half-price day!


When you send your comic/article/short story do you have to include the picture and/or the description?
You can if you wish, but you don't have to. For the vast majority we create the image and description.
When I put images in my shop, guild, etc. Instead of an image I see a sign that says "Image Hosted by Angelfire" and underneath it it's the angelfire sign. Why is this?
Some companies that offer free web hosting etc, don't like you linking to images stored on their servers from pages which they do not own. If you ever see a broken image or a 'image hosted by' notice, this normally means that wherever you have your images saved doesn't allow you to link to them from other pages. The only solution is to store your images somewhere else I am afraid :(
Does the item empty pillow case that you get from the Advent Calendar get filled up with something on the 25?
No, the empty pillow case is exactly that, it will not be filled with anything on the 25th, or any other day.

If a person discarded a large quantity of 1 item will that item become more rare?
In theory yes, although I highly doubt one person will have any effect on the economy as there are so many players buying ans selling all the time.
What's Maraqua? Is it new? Will the city come back?
Maraqua was a very old world that got destroyed in a mysterious whirlpool. It was awfully sad as many Koi lost their homes and posessions. For now Maraqua is a deserted ruin. Who knows what may happen in the future.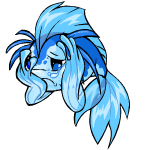 Is there any way to back out of island training? I just cant get the codestones and I want to do the Academy training but it says you can't be doing island training as well. What do I do?
I am afraid there is no way to back out of a island training course once you have started it. I suggest using the shop wizard, auctions or trading post to look for the codestones.
My Neopet has been acting strangely since he found this magical gold ring... he keeps turning invisible and talking about his 'precioussss'. What shall I do?
We at the Neopets office strongly advise that you take that ring to Mordor, the land where the shadows lie, and cast it into the fiery Mount Doom. If you don't then chances are the whole world will be plunged into darkness by the return of Sauron.
---
Need more help?
If you have a question that you think should be answered here, e-mail it to editor@neopets.com. The most common questions will appear here next week.