Editorial
How can you find the missing people? - Sugarpuffmary
More clues will be revealed next week and the challenge will begin for real. Keep checking new features for the latest...
What do the words spiffy and noob mean? Is there a neopets dictionary to look them up? - Tulip1489
Hehe, no there isn't a dictionary. Spiffy means rather pleasant, nice, interesting and smart all rolled into one. Noob is internet slang used to refer to someone who is a relative newcomer to a particular thing.
My pets were enrolled in the mystery island training school, but now that the techo master is gone, I can't train them, and I can't go to the other one because it says my pets are still enrolled. What do I do? - Ghostision
Wait until Monday. Adam will put something in the news about this.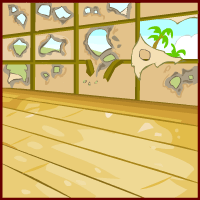 Why dont you have chocolate covered dung? You have pretty much chocolate covered everything else, so why not dung? just a thought :) - Charmedbabielove
Ewww... because that would be plain gross :p
What is YULLIELAND????? I saw it on the Coming soon to Neopia list.....is it a new world like Kreludor(neopia's moon) will be? - Neo_grl_inuyasha
It seems you know far too much already, you won't get a thing out of me!
Okay, I love the new layout for the how to draw section of the art centre, but what's the point of having a how to draw faeries section if there are no faeries to draw in it!? - Wockyfan4ever
Give us a chance, it says coming soon and there will be faerie how to draws coming soon. It was just silly to redo the layout and have just three rather than four.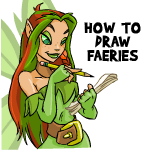 When is your birthday? - Reincarnated_dreams
The 10th December
I just about snorted milk all over my keyboard when I saw this Gimli action figure surrounded by purple Chias- I WORSHIP GIMLI! I *must* know which Staff Member owns the Gimli action figure! - Carpe_gimli
Hehe, Gimli rules!!!! I am not sure if its mine or Adam's. We both think Gimli is great so it could have been either of us that bought it.
Is the Draik Trans potion really retired or is that just a scam? I wouldn't think it be retired cause it just came out not too long ago but I just have to be sure. - Lordmoriarty
It really IS retired.

Does the Lab Ray affect your Pet's Petpet and/or Petpetpet? If not, will it in the future? I don't want to risk them. - Ozuwarudo
No, it only affects your Pet, although who knows what may happen if the mad scientist plays around with it. He is mad after all...
Are you going to change the look of the invisible paint brush? - 18_lives
Why? Its invisible, what do you expect?
How many Motes are there? I think I have all of them, but I am not sure! - grl99
There are fourteen in total. Salt, Fire, Hail, Smoke, Dust, Rock, Snow, Ash, Mud, Ice, Bubble, Lava, Water and Frost.




Which one, Lord of the Rings or Harry Potter? - Tibbles209
Lord of the Rings by far!!!
On 9th October, you released three new colors of sand (Glowing, Rainbow, and Invisible). But when I searched, I fount only the four basic colors, Black, Blue, Green and Red. Where are they? Cooking Pot? - Extracount552
They are given out as Tombola prizes, the only problem is the poor Tiki Tack Man has gone missing so there has been no Tombola for a while.
I checked the calander and it didnt show any Zafara day on there and if there isnt one that is just not fair. - Dcastro91
It is there, under the Month of Awakening - Feb 3rd - Zafara Day
I was at the trading post and I noticed these weird carnivorous plant things. I made an offer on the lot, and they are called Grackle Traps. But when I looked them up, I got not results! So waht really is a Grackle Trap? - Drasiana
Its an old look petpet, that was replaced by something else although I can't remember what. It was a Spooky Petpet. As soon as you buy the item it will update to the new version, that is why you cannot find any information about them as they really don't exist anymore.
You should make more asparagus stuff. - Cyberaardvark
Hahaha.. Did Adam set you up to do that?
---
Need more help?
If you have a question that you think should be answered, click here and you can use our * New * submission form. The most common/bizarre questions will appear here next week.