Editorial
I have been trying for months now to obtain a Darigan Eyrie Morphing Potion. Each time I put it in the shop wizard it can't find any and when I look for it in trades there is nothing. Where can I buy it? I want to change my Neopet who got changed by the Lab Ray - Dark_towt
Thr morphing potion is rarity 99 which does make it very hard to get hold of. You will probably be better off trying to find an eyrie morphing potion (in any colour) and a Darigan paint brush.

Will the card pack and decks have rare item codes? - Shadowqueen14
Yes, the trading cards will come with rare items that you can use to claim special items that you can only get from the Neopets CTG.
Are you guys going to come out with Offical Neopets Mints in Asparagus flavour? - Bluedragon72
Haha.. if we could find a way to make Asparagus taste minty yes :)
Why do all chalkboards that appear on Neopets have the word "jurples" on them? What is a jurple?! - Babsygirl
Jurple? I have no idea what you mean!
I just read an article about the Neopets Card Game in the TCG/CCG game magazine InQuest. It said that the boosters and decks will be for sale in september, now I was wondering - do you know any exact date yet? - Goeiesis
The official release date is the 19th of September, but it is likely that a few game shops will let your pre-order or may even have them on sale a few days earlier.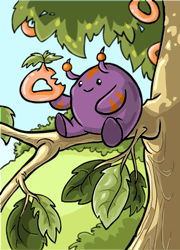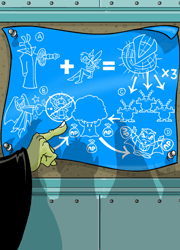 In the Neochool do you have to have the different types of school items for your pet to go? - Lancerboy10
You only need a pen and paper (notepad or something similar) for Mrs Owen's class (at the moment).
Will the Neopets Magazine and Neopets Board Game have a UK release? - Catmegami
Yes eventually *crosses fingers* although we can't give you dates as yet.
What are chat avatars exactly? Are they more than just pictures? How do you get the "special" ones? - Bluesparklez25
They are pictures but to some people they are much more as it gives anyone chatting to you an insight into the type of person you are and what you like doing. You can get different ones by doing all kinds of things, defeating battledome challengers, getting a certain score in a game or simply loading special webpages.
What does an Ixi Transmogrification Potion look like? Can I have one, maybe? - Renamor
Hehe nice try :) It looks like this.



I was creating a new neopet and I was trying out a few names. I finally found the right name and created my pet but the next day I ended up with two unwanted neopets not yet born and they had the same name! How can I get rid of the two unwanted neopets? - Niamh1b
If you ever have a pet that says it isn't born yet just click on 'Create a pet'. Your unborn pet will be waiting for you. Just finish creating it and you can disown the extra pet in the pound where another player may adopt it.
What is the "Petpet Protection League days" that you talked about in of your editorial answers? - Poopiepaws
Every week the PPL (Petpet Protection League) decides to award a special prize to all owners of a certain petpet on one particular day.
On August 25th you announced that the Black Pawkeet Slots were giving out Dubloons but I haven't been able to win any of them. Do you have to get 5 of a certain slot or is it just not working. - Damiondarkheart
You need to find a Dubloon on the special treasure hunt mini-game that you enter when you have three treasure chests in a row.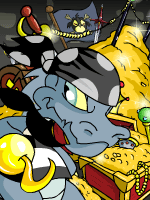 It says on new features that there will be a 3D dungeon adventure but it has not been mentioned any where else. Is it coming out or is it just taking a long time because it will have a lot of data and it will be good! - Darkwizedx
Hehe, yes it will be released soon but as you can imagine it does take wuite a long time to get it working well and looking good. It should be worth the wait though, it looks pretty cool already :)
---
Need more help?
If you have a question that you think should be answered, click here and you can use our * New * submission form. The most common/bizarre questions will appear here next week.