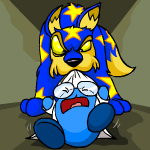 Al and the Dips: Part Two
"Fluffy? Little D.? What in the name of Fish Neggs is going on here?" Al asked.
by al_the_chia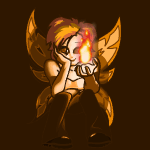 All Because of a Scarf: Part Three
"You
by katchi_k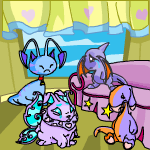 An Eventful Week: Part Four
"What?!" Lexi cried. "I will not steal, Poppy. It's wrong."
by clumsy_17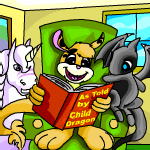 As Told by child_dragon: Part Seven - What Really Happened
I looked outside, and saw a heap of teeth, claws, and fur that constituted my pets. A fire Lupe was in the middle, all four of my pets ganging up on him.
by child_dragon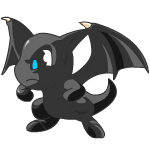 Does Free Will Matter That Much? Part Four
"But where are we going to celebrate? Can't be too expensive, I'm flat out of Neopoints," Scith whined.
by shattaga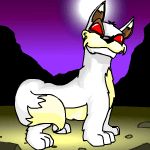 Doomsday Rider: The Final Rush - Part Five
"That does it! I'm more than mad now!" Anubis shouted, his eyes beginning to glow red.
by yugo149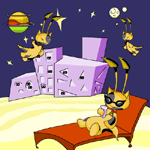 Enter Neopia: Part Three
"Have we met before?" he said, in an unsure tone. "You remind me on someone I once knew."
by cjackson151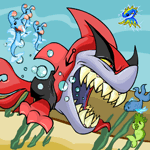 The Cheating Cheat! Scoundrels: Part Three
So Moustous went on playing Cheat! at his hardest. He earned a lot of NP, and beat everyone for the fourth time.
by gzusgirl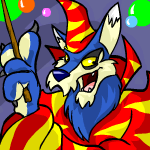 The Lupe Sorcery: The Destiny Begins - Part Two
"I had a weird dream last night," she told him, scratching her ear, which was still wet.
by lupeartist14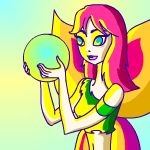 The Mystery of The Battle Faerie Treasure: Part Two
"It says to go to the Snowager and ask him how many times can an Aisha meow before it laughs," Gyro said.
by purplepokadotz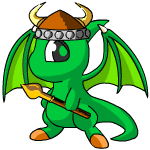 The Warrior: Part Two
About two hours later the sky had darkened. Jade began to scan for a place to rest.
by yellowyoshi749