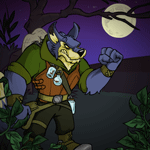 Balthazar: Bounty Hunter or Business Lupe? I'm here to clear a few things up. First off: I'm sure you know Neopia's popular opinion of you.

by reverbir
Default Avatars Way CoolerThere are over fifty default avatars for you to choose from, featuring your favourite Neopet or faerie. Now that's what I call choice!

by carnapepper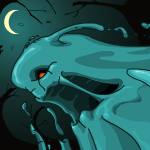 Esophagor: Misjudged or a True Evil Creature?Stay awayyyy.... from.... Edna.... casstts.... speell...

by caramel_dark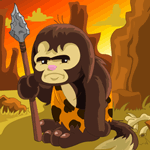 Girls are from Virtupets and Boys are from Tyrannia!Inside Tyrannian Male's mind: My idea rocks! Fear my L337 debating skills!

by plushieowner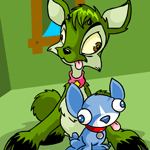 Giving Your Petpet a PersonalityEven though they have the word 'Spooky' in their item type, who says they can't be absolutely adorable?

by chaos_jess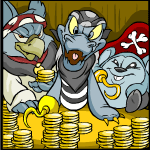 Good Games for GamblersI am going to explain what gambling is all about and the best games to play if you want some Neopoints back.

by pippin_fan15
Hikalakas Huge Hitshe Hikalakas are here to introduce this 'island sound' to the population outside its place of origin, and they hope to gain mainstream success. But can they do it?

by mungo_hardbottle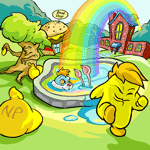 I'm Moving to Neopia!Wanna live in a space station? No one's stopping you!

by tifa_07f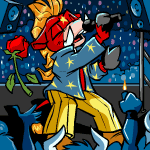 Local... Talentless? An Interview with MoehawkWould you mind giving us a quick introduction of the band members?

by tracypaper12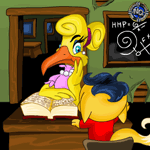 One Article, Two Articles, Red Article, Blue ArticleThis article is a guide to the various articles of the Neopian Times: Guides, Interviews, Asparagus, Opinions, and Conspiracies.

by grape_luvver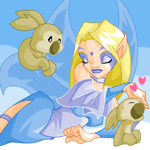 Questing AddictionFirst, lets talk about the wonderful Faeries. Yes, they are beautiful, graceful, magical and delightfully charming, but sometimes their quests can be sort of…expensive. Not cheap.

by _cherryblossom_40
Headlines
Bounty Hunter or Business Lupe?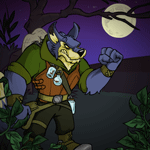 The last place I ever want to be, but when one's duty is too clear the record on so called "denizens" of Neopia, I have to go where I must. With my Sell-a-holic Yellow Poogle Poogleemee in tow, I had wandered deep into the woods in search of Balthazar, the large Lupe "bounty hunter" responsible for giving us bottled faeries... more>>
Other Stories
---
---
The Light Faeries Apprentice: Part One
"Let me see," said Neofaerie, pushing Happiness aside playfully and looking into the mirror. "Wow, it is pretty clear… must be some sort of magic, eh?"
---
---
---
---