If you have a Facebook account,
click here
to continue logging in.
If you don't have a Facebook account, click here to log in with your Neopets information.
Legends & Letters
|
Puzzle Games
|
Neopets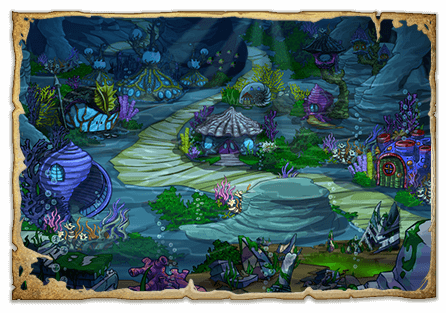 Deep under the blue sea lies the kingdom of Maraqua, a city that rests on the ocean floor and is ruled by the benevolent King Kelpbeard. Unfortunately, things aren't what they appear. The underwater land's future hangs in the balance as old and new villains have conspired to bring destruction to Maraqua, once more...

Meet Caylis
The once-exiled princess of Maraqua, Caylis is cursed with prophetic nightmares that depict unstoppable disasters and misery. She returned to rescue New Maraqua but refused to stay. She lives alone but many Maraquans have tried to make amends. They bring her gifts and she asks them about news from the palace and her family. She's still sullen, bitter, and a bit of a loner. Neopets are advised to be cautious.